Whalton Village Hall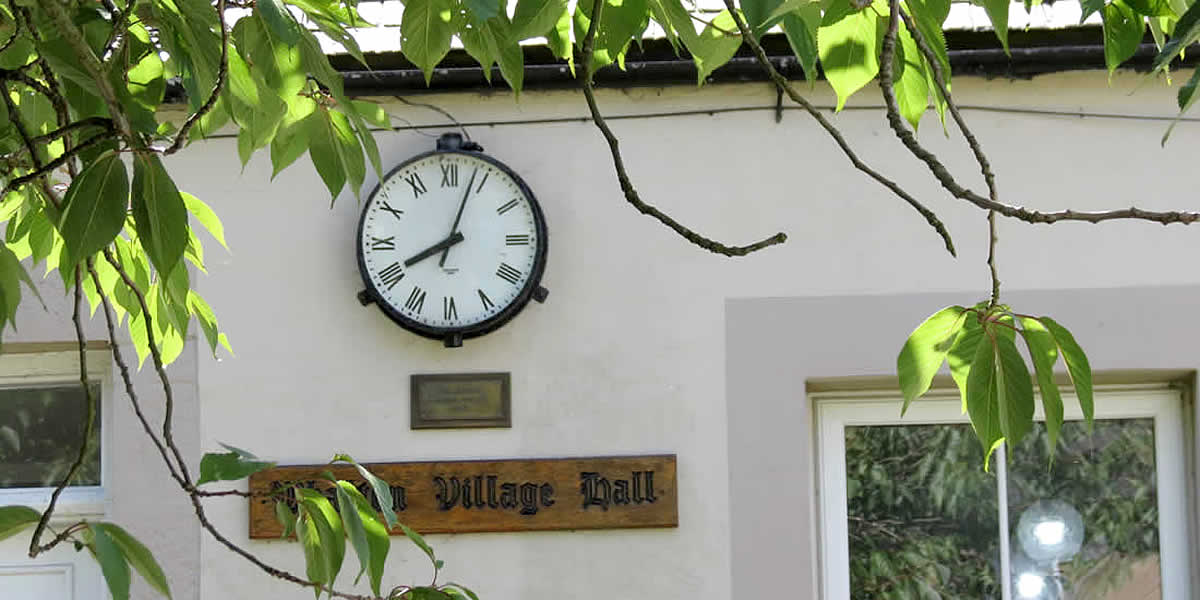 Whalton Village Hall
Whalton Village Hall has a beautiful south facing view and terrace and is available for hire whatever the occasion. Entrance to the Hall is through a small, well kept garden. The main hall is 20m x 10m seating 120 guests with plenty of room for a band and entertainers. The adjoining bar room leads onto the terrace which is ideal for enjoying the beautiful views over farmland. To the north, the 'front room' seats around 20 and is ideal for meetings and training sessions. There is a modern, fully equipped kitchen and a bar with glass wash. There are two ancillary rooms which can be used as office or library. Access is good with a ramp to the front door, level internal floors and an accessible toilet. There is easy, unrestricted on street parking outside the Hall.
To check availability for the Hire of Whalton Village Hall, please contact our caretaker/administrator on 07856 176358 or email This email address is being protected from spambots. You need JavaScript enabled to view it. and we will help find the best option for you.
Hire Charges
The hall is available for private hire by individuals, children's parties, groups and organisations at reasonable hourly rates. We also have wedding packages with exclusive use of the whole hall starting at £600 which includes setting up on the Friday night all day Saturday and taking down on Sunday morning so that you have time to make it your own. For all prices contact us on This email address is being protected from spambots. You need JavaScript enabled to view it.; Discounts may be negotiable for block bookings.
From £20 per hour £60 per half day £100 per whole day
Wedding Packages from £650.
A security deposit will be payable on all bookings.
Whalton Village Hall Committee
Stephen Trobe (Chair) 01670 775263 This email address is being protected from spambots. You need JavaScript enabled to view it.

Richard Grix (Vice Chair) 01670 775250 This email address is being protected from spambots. You need JavaScript enabled to view it.
Nicola Robson (Treasurer) 01670 775206 This email address is being protected from spambots. You need JavaScript enabled to view it.
Jamie Thompson (Secretary) 01670 775159 This email address is being protected from spambots. You need JavaScript enabled to view it.